Welcome to your home away from home! Let's get your holiday started with a relaxing stay at our villa in beautiful Seminyak
Dear Guests,
We extend our warmest welcome to Seminyak Bali and Villa Carissa. It is an honor to have you choose our villa as your "home in Seminyak, Bali". Our entire team is dedicated to making your stay as comfortable and memorable as possible.
Our guests have created wonderful memories here by exploring the beautiful beach, local restaurants, shops, nightlife and breathtaking sunsets. We hope that you will feel at home during your stay, no matter how brief it may be.
If you require any assistance, please do not hesitate to contact us on Whatsapp at +62 811 3526000. We are available for emergencies or if you have any questions or concerns that may improve your stay.
We have provided a digital welcome book below with our favorite local eateries, house rules, check-out times, and other essential information to help you get started on your vacation.
In this guide, our team has chosen the best spots in the area, all of which are highly recommended for making your stay in Bali memorable.
Finally, enjoy your stay and we hope that you will find the guide useful and join us again in the future!
We wish you a lovely stay with us!
Warm Regards,
Villa Carissa Team
---
Highlights of the villa
Whether you're on a romantic getaway, family vacation, or traveling with friends, Villa Carissa is the perfect base for exploring Bali's many attractions and enjoying a relaxing vacation.
Located in the heart of Seminyak Center, guests can enjoy a quiet street with easy access to nearby shops, bars and restaurants. Indulge in a unique dining experience with breakfast served in the dining room or swimming pool with our famous floating breakfast.
WiFi
Fast internet connection with fiber optic internet connection @VillaCarissaBali and no more long waits to upload or send large files. For the wifi password, please kindly ask our villa attendant.
Unique Experiences
Villa Carissa offers guests unique experiences, such as the floating swimming pool breakfast, which allows guests to enjoy their breakfast while floating on a specially designed tray in the villa's beautiful swimming pool.
Checking In and Out
Check-in at Dream Villa Carissa Seminyak Centre is from 2:00 PM, and check-out is until 12:00 PM (noon).
Emergency Contacts
It's essential to have access to emergency numbers when traveling to a foreign country, and it's no different in Bali.
To ensure you have a safe and worry-free stay, we have compiled a list of important numbers and addresses you should know. It can be found by clicking on the following link: Important Numbers in Bali | Essential numbers and addresses
Highlights of Seminyak and Bali in general
Discover the highlights of Seminyak and Bali in general, where the chic and glamorous Seminyak beach attracts tourists for its bars, restaurants, clubs, long stretches of beaches for surfing and
beach club experiences
, and breathtaking sunsets, while the area itself is home to many expats who have set up shops, art galleries, and top-notch restaurants, making it an upscale counterpart to Kuta, located further south.
Seminyak Area Recommendations
Seminyak is a chic and vibrant area in Bali that has become a popular tourist destination due to its wide range of restaurants, nightlife establishments, hotels, and shops.
However, to truly experience the essence of Seminyak, it's recommended to seek out the top local recommendations from residents who can guide you to the best hidden gems, from street food stalls to boutiques and more.
The bustling city is active day and night, with visitors spending their days shopping or lounging on the beaches of Kudeta or Double Six or Petitenget, located near our villa. Come nightfall, visitors can enjoy the best restaurants in town, and cap off the evening at one of the beach clubs or nightclubs that have become popular destinations in Bali.
It's only a 10-minute walk from Villa Carissa to the iconic Kudeta beach club, which stands as a symbol of Seminyak's vibrant nightlife. If you're looking for a chic and refined atmosphere, the club features an outdoor space with large mattresses, perfect for relaxation. Sipping on cocktails while watching the surf on one of Bali's famous beaches is a must-try experience, alongside the club's delicious food, great music, and hip crowd that make it one of the top destinations for beach clubs in Seminyak.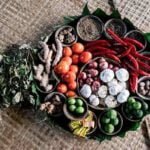 Located on Bali's west coast, Seminyak is the sophisticated counterpart to the bustling town of Kuta located further south, and is a hub for the island's expat community, with many setting up shops, galleries, and restaurants in the area. If you're looking for the best places to dine in Seminyak or where to go for a night out, we've curated a list of some of the top spots in the area for you to explore.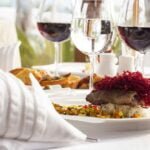 Look no further than Seminyak's exquisite restaurants if you're searching for a fine dining experience coupled with a romantic atmosphere. With a wide range of dining options, from beachfront seafood spots to high-end fusion cuisine, Seminyak offers some of Bali's most exceptional dining experiences.
Coming to Bali on vacation? You definitely want to be pampered! In this case, you have come to the right island because Balinese massages are reputed to be among the best. Take advantage of being in Seminyak as there are many quality spas and salons. You can treat yourself to a professional haircut, ManiPedi and many other beauty treatments. Spas in Seminyak range from chic and elegant salons to modern studios with views of the rice paddies. These services will generally cost you between IDR 60,000 and 1,000,000 (from less than € 4 (yes!) to € 89 and more.
Whether you come to Bali for a few days or a few weeks, Seminyak beach remains an obligatory crossing point for all tourists. Chic, glamorous, the city attracts for its bars, beach clubs, villas and hotels but also its long beaches which give everyone the opportunity to try their hand at surfing, try out some Beach Clubs and enjoy the magnificent sunsets.
Seminyak beach is golden sand stretching 3 km (1.8 miles), as far as the eye can see on this west coast of the island is a pure wonder for any lover of sunbathing, swimming or surfing.
As the evening approaches and the clock strikes 5:30 p.m., the beach transforms into a scene straight out of St. Tropez, with thousands of people lounging on colorful poufs to witness the magnificent sunset over the Indian Ocean. It's a sight that is not to be missed and is sure to leave a lasting impression on any traveler.
There are plenty of options to enjoy Bali swings in Seminyak and other places in Bali, offering breathtaking views and a unique way to experience the island's natural beauty.
Savor the laid-back lifestyle, tropical beaches and party the night away. What is now considered one of the best nightlife destinations. From Seminyak, Canggu, Uluwatu and many more…
Bali's nightlife is an exciting and diverse scene that caters to every taste, from the laid-back island vibe to the high-energy party scene that has made it a world-renowned destination for nightlife enthusiasts.
Bali is known for its vibrant and diverse culture, and this extends to its welcoming attitude towards the LGBTQ+ community. Seminyak: This trendy neighborhood in Bali is home to a variety of gay-friendly bars, clubs, and restaurants. Some popular spots include Bali Joe Bar, Mixwell Bar Bali, and Bottoms Up Bar.
Restaurant recommendations in Bali
Explore these top restaurant recommendations in Bali for an unforgettable dining experience that showcases the diverse culinary scene of the island.
Savor the authentic taste of Bali at the best Balinese restaurants, where traditional recipes, aromatic spices, and culinary mastery come together to create a truly unforgettable dining experience
From charming local eateries showcasing the rich heritage of Balinese gastronomy to upscale restaurants redefining traditional flavors with a modern twist, these culinary gems offer a taste of Bali's vibrant food culture and showcase the incredible diversity and depth of Balinese cuisine.
Whether you're craving wood-fired pizzas or homemade pastas, you'll find something to love at Bali's Best Italian Eateries, which can be found in popular areas such as Seminyak, Canggu, Ubud, and beyond.
Indulge in culinary excellence and elevate your dining experience at the best fine dining restaurants in Bali, where innovative flavors, exquisite presentations, and impeccable service come together to create a memorable gastronomic journey.
Discover the best Chinese restaurant in Bali for a delightful culinary journey filled with authentic flavors and a captivating dining experience. From savory dim sum and succulent Peking duck to aromatic stir-fries and delicate seafood dishes, these establishments showcase the artistry of Chinese culinary traditions, ensuring a memorable dining experience for food enthusiasts and lovers of Asian cuisine.
Best Japanese Restaurants in Bali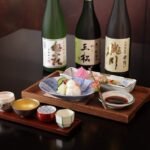 Indulging in authentic Japanese cuisine is a treat for the senses, and Bali offers some of the finest establishments to do just that. Here's a curated list of the best Japanese restaurants on the island, promising an unforgettable culinary experience.
Top Local Bali Recommendations
When it comes to discovering the top local recommendations in Bali for culture, cuisine, must-visit sights, and sports, there's no better way than to seek out top local recommendations, which offer a truly immersive and unforgettable experience.
This little paradise brings together all the essential elements for a successful holiday. Get the inside scoop on everything Bali has to offer by reading our comprehensive guide, which covers everything from top attractions and accommodations to local customs and hidden gems.
It's very simple, in Bali there are jungles, rice fields, fine sand beaches, black sand beaches, volcanoes, mountains, waterfalls… in short, there are always something to do and see for everyone during your holiday.
To help you organise your stay in Bali, we have listed the visits and places of interest to do in Bali.
If you're visiting Bali, one of the must-do experiences is trying the local cuisine. Embark on a culinary adventure and discover the diverse array of Balinese food and specialties, each offering a unique and tantalizing taste of the island's rich culture and history. Balinese cuisine also offers a variety of traditional snacks and desserts that are worth trying.
When traveling, it is always good to learn some basics of the language out of politeness and respect, but also to be able to manage in different situations and to be able to interact with the locals. Speaking Indonesian during a trip to Indonesia also means being less of a tourist, being able to negotiate prices and enjoying your trip better. Indonesian is a relatively simple language.
Enjoy a hassle-free arrival in Bali with this private Bali Airport PickUp transfer service (in and out). Meet your driver at Bali International Airport and relax on the journey to our Villa Carissa. Find and book vehicle rental available with driver or without driver (please click here for more information).
Tanah Lot Bali only 30 minutes drive from our Villa Carissa. Do not miss to visit the Temple of Tanah Lot in Bali, Temple of legend, and essential of the island! Built in the 16th century by order of the priest Nirartha, who came to meditate on an isolated rock in the sea, the temple of Tanah Lot now overlooks this rock. Tanah Lot Bali | Temples Bordering the Indian Ocean
Only 50 minutes drive from our villa Carissa to Ubud center. Here is our Ubud complete travel guide and we have concocted a complete program for you to visit Ubud Bali and discover its must-see places. Without forgetting the unique landscape of the surrounding rice fields… Ubud is a city located in the southwest of the island of Bali. It is recognized worldwide for being the center of Balinese culture.
A little paradise 1 hour away by fast boad from Bali to Gili islands. The Gili Islands in Bali are 3 small pieces of paradise land lined up off Lombok, Indonesia. Gili Trawangan is the largest and busiest of the three islands. It is also the most accessible by Fast-boat.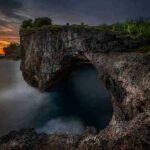 Only around 1 hour from Seminyak to Nusa Penida.
Nusa Penida is the dream island which faces the east coast of Bali and which attracts more and more tourists year after year. With its breathtaking views from its high limestone cliffs, its dream beaches, its lush jungle and its seabed inhabited in particular by Manta rays to meet while scuba diving or simply snorkeling.
Looking for heavenly beaches to enhance your Balinese stay or simply give yourself a relaxing break? here is the list of the best beaches in Bali. For relaxation to the rhythm of the waves, do not miss Bali's most famous beach during your stay in Indonesia.
Go on a day trip to discover Bali according to your desires, you will relax on the beach, deckchairs, enjoy the sea, go snorkeling, rafting or have a massage (optional on site). Take your stay in Bali to the next level with one of the water sports activities. Although many imagine partying or lazing on the beach during an island vacation, the daredevil flock to the island for more than fun in the sun.
It takes a lot of courage to venture into the world of extreme (or less extreme) water sports and pleasures. But being in Bali, you simply cannot fail to try at least one of these thrilling water sports and activities to try at least once.
There are so many dive spots on the Island of the Gods (Bali) that it can be difficult to choose. So we made a small selection of the best spots, for beginners, intermediate and advanced levels. The closest best dive spot from Seminyak is Nusa Dua and it takes only 30 minutes by car.
Bali is home to some of the most stunning landscapes in Indonesia, making it a popular destination for outdoor enthusiasts. From lush rice terraces to towering volcanoes, there are plenty of opportunities for hiking and trekking in Bali. Whether you're a seasoned hiker or a beginner, Bali has a range of trails and routes that offer breathtaking views and unforgettable experiences. Some of the best hiking and trekking spots in Bali include Mount Batur, Mount Agung, Campuhan Ridge Walk, and the rice terraces in Ubud.
For travelers seeking a nature-inspired adventure, exploring the best waterfalls in Bali offers an unparalleled opportunity to immerse oneself in the island's lush tropical scenery; and discover the hidden beauty of its cascading waterfalls and serene natural pools.
A comprehensive guide to Bali's Heritage, Culture, Local Ecosystems, Museums, Sustainability Projects, and Important Cultural Events
This comprehensive guide offers an in-depth exploration of Bali's diverse and fascinating heritage, culture, local ecosystems, museums, sustainability projects, and important cultural events, providing a wealth of information and insights into the island's vibrant way of life.
Bali Heritage, Culture and Traditions
Discover the enchanting world of Bali's heritage, culture, and traditions in this captivating article that will transport you to the heart of the island's vibrant and colorful way of life.
The rich and diverse ecosystems of Bali harbor a unique array of plant and animal species found nowhere else in the world. This biological diversity contributes to the island's natural charm and ecological significance.
If you're interested in learning more about the fascinating Bali local ecosystems and the importance of preserving them, we encourage you to read this informative article.
Visiting museums in Bali is a great way to explore the island's inspirational art and culture. Bali's museums showcase a diverse range of artistic styles and cultural artifacts, providing visitors with a deeper understanding of the island's rich cultural heritage and inspiring them with its unique art.
Bali is a culturally rich destination that is home to several unique festivals and cultural events. These events offer visitors an opportunity to witness and experience the rich traditions, customs, and beliefs of the Balinese people. To learn more about these events and their significance, please click here.
No trip to Bali would be complete without exploring some of the island's magnificent temples, so we would encourage you to take the time to visit Bali's best temples, which not only showcase the island's unique religious and cultural heritage, but also provide breathtaking vistas and photo opportunities.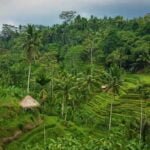 We will highlight the importance of local sustainability projects in Bali and showcase some of the exemplary initiatives and organizations that are working towards a more sustainable future for this tropical paradise.
More to see and do in Bali
Beyond its stunning beaches and natural beauty, there's so much more to see and do in Bali. From exploring ancient temples and vibrant markets to indulging in delicious cuisine and thrilling outdoor adventures.
Seminyak
An upscale area on the west coast of Bali, just north of Kuta and Legian, filled with luxury rejuvenating spas, hotels, high-end boutiques and vibrant gay nightlife.
Kuta
A popular area district in the south of Bali and one of the main tourist destinations in Indonesia. It takes 20 minutes to drive from Seminyak to Kuta or you can walk, it takes 50 minutes. Tips: you can walk from Seminyak beach to Kuta beach and it takes around 50 minutes.
Legian
A suburban beach on the west coast of Bali, just north of Kuta and south of Seminyak.
Only 30 mn walk from Seminyak to Legian or you can take a taxi, it take only 8 minutes drive.
Pura Ulun Danu Bratan (Lake Bratan Temple)
Built in 1633, this iconic temple sits on the western shore of Lake Bratan and can give the illusion of floating on water. The reflection in the water of the temple (also known as Bedugul) and the mountainous surroundings provide a superb setting for a visit. From Seminyak to Lake Bratan Temple takes 1h 30 minutes.
One of the nine main directional temples in Bali. Its visit provides beautiful views of the ocean, but you will have to be careful with your belongings because the temple is inhabited by many thieving monkeys. It takes 50 minutes drive from Seminyak to Uluwatu Temple. You can watch the sunset over the temple while enjoying a traditional Kecak dance performance.
Tanah Lot Temple is open from 8 a.m. to 6 p.m. daily, but you can only visit it when the tide is low.
The ideal is to go there during low tide so that you can discover it by foot. Its name means "land in the sea" in Balinese. According to popular beliefs, the base of the temple is invested by a giant sea serpent which protects the sacred place from intruders. It takes 40 mn drive from Seminyak to Tanah Lot temple.
The central highland district of Bali, filled with verdant rice terraces and forests. You will also see a lot of rice fields, terraced or not, during your journey in the Balinese lands. Here are the most remarkable: Tegalalang, Antosari, Busungbiu, Karangasem, Jatiluwih and Pupuan. It takes 1 hour drive from Seminyak to Ubud center.
Jatiluwih
A beautiful view of the contoured rice terraces using a water system developed by Balinese farmers (nominated for designation as a UNESCO World Heritage Site). It takes 1h 30mn drive from Seminyak to Jatiuwih Jatiluwih rice terraces.
Tirta Gangga Water Palace
Means "water of the Ganges"; a popular site of worship for Balinese Hindus. You may visit the Water Palace on your way between Amed and Ubud. Whether you are traveling from Ubud to Amed or vice versa, make sure you have a stopover. From Seminyak to Tirta Gangga takes 1 hour 50 minutes drive. Because this park is quite remote so much more convenient to do it on your way.
Jimbaran
A fishing village and a tourist beach in the south of Bali. It takes 30 mn drive from Seminyak to Jimbaran. Jimbaran is indeed quieter except in the evening on the beach where the seafood dinners "feet in the water" attract many people (more local).
Morning hike to the top of Batur Volcano. Read more: Hiking Mount Batur in Bali | Hike to witness the sunrise from the top of the volcano!
Nusa Dua 
From Seminyak to Nusa Dua takes 30 minutes drive. Nusa Dua is an enclave of large 4-5 star resorts in southeast Bali.
Tanjung Benoa, which offers a wide range of water sports: jetski, kitesurfing, parasailing, banana boat, flyfish, snorkeling, wake board, sea walker. Find the center is fully equipped: showers, changing room with changing room and individual lockers + safety equipment is required with life jacket for all activities. It takes 35 minutes drive from Seminyak to Tanjung Benoa.
About the Place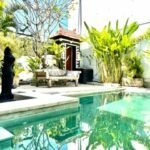 The modern Balinese-style Villa Carissa is located in the heart of Seminyak, offers a private outdoor pool, an enclosed garden for your privacy and a sunny terrace.
Relax in this stunning 3-bedroom pool villa with lush garden, located in the heart of cosmopolitan Seminyak, just 2 mn walk from Jalan Laksmana (Eat Street, recently renamed Jl. Kayu Aya). It doesn't get more central than this! Located a few meters from the most exciting restaurants, spas and shops of the island and a stone's throw from the beach, Villa Carissa is the ideal place to discover the magical atmosphere of the tropical region of Bali. Location, location, location!
Services and Amenities
Villa Carissa offers services and supplies, ensuring that you enjoy a comfortable stay in your villa with a private swimming pool. These include daily housekeeping, a fully equipped kitchen, a private swimming pool, and a concierge service for any assistance you may require.
When you choose to stay at Villa Carissa, you're not just booking a villa, but a complete experience tailored to make your vacation truly special. Our commitment to your comfort and satisfaction is reflected in the array of services and amenities we offer.
Find out our multiple services and amenities at Villa Carissa at your disposal: Services and Amenities at Villa Carissa | Seminyak, Bali
Photo credit: main picture: Innokurnia via Pixabay