In Spa and Massage Treatments in Bali at Private Pool Villa Carissa: A Relaxation Oasis at Your Doorstep
Indulge in tranquility: Spa and Massage Treatments in Bali at Villa Carissa. Nestled in the heart of Seminyak, Villa Carissa offers a luxurious retreat. It's complemented by an indulgent spa and massage experience, designed to revitalize both body and soul. With an array of treatments, from soothing foot reflexology to invigorating body scrubs, guests are invited to restore their vitality amidst the tranquil surroundings.
Additionally, indulge in meticulous manicure and pedicure services for a complete spa experience.
In-Villa Spa and Massage Experience:
At Private Pool Villa Carissa in Seminyak Center, we offer an exclusive in-spa massage service in partnership with RadiantBali. Our carefully chosen external providers ensure skilled therapists, prioritizing your well-being.
This brings a tailored relaxation experience directly to your villa's doorstep. Through our carefully selected partnerships with trusted external providers, we ensure skilled therapists. They prioritize your well-being, all within the private and serene setting of your own villa.
In-Villa Spa and Massage Treatments at Exclusive Prices
Embark on a journey of unparalleled relaxation and rejuvenation with our extraordinary spa and massage treatments, a collaboration with RadiantBali, now available with exclusive discounts for the following:
Balinese massage:

60 mn: IDR 250 000 / IDR 200 000 (approx. AUD 20 or USD 13)

Full body scrub:

60 mn: IDR 250 000 / IDR 200 000 (approx. AUD 20 or USD 13)
60 mn + full body massage: IDR 320 000 / IDR 256 000 (approx. AUD 25.50 or USD 16.50)

Foot reflexology:

60 mn: IDR 220 000 / IDR 176 000 (approx. AUD 18 or USD 12)

Back neck and shoulder:

60 mn: IDR 250 000 / IDR 200 000 (approx. AUD 20 or USD 13)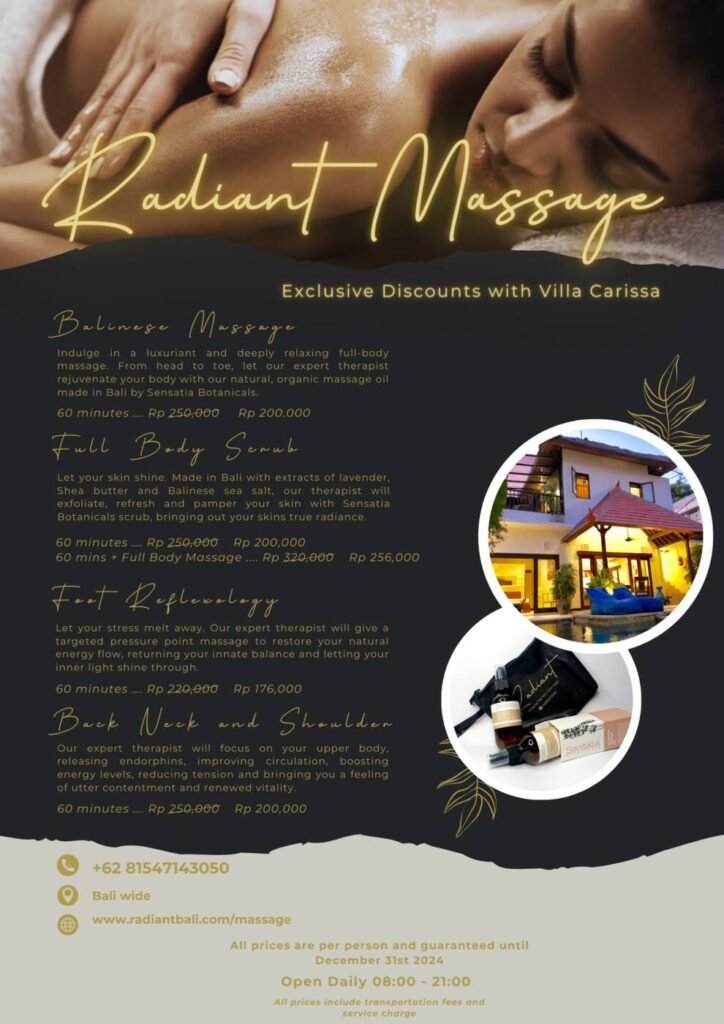 Discover a haven of tranquility and set forth on a path to rejuvenation with Villa Carissa
Step into a hideaway of tranquility and embark on a journey to rejuvenation with Villa Carissa, offering various spa and massage treatments in Bali starting from IDR 176 000 (around AUD 18 or USD 12):
Foot Massage Reflexology: A Soothing Experience
The foot reflexology treatment at Villa Carissa targets specific pressure points on the feet. These points correspond to various organs and systems in the body. By applying gentle pressure and massage techniques, the therapist aims to stimulate these points. This promotes relaxation and balances the body's energy flow.
You can expect a profound sense of calm and well-being after this therapeutic session.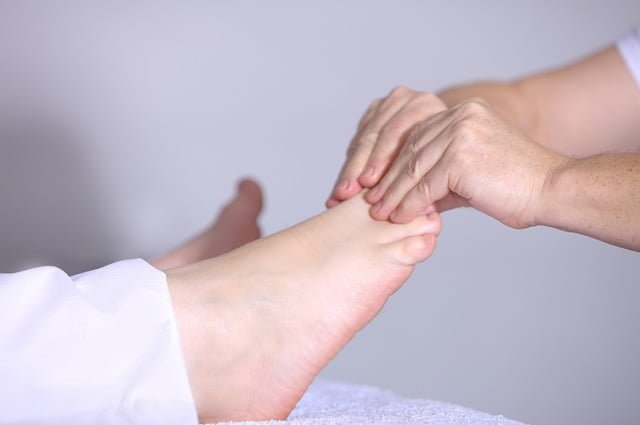 Balinese massage: Relax, rejuvenate, and promote well-being
The Balinese massage is a deeply relaxing and therapeutic treatment that combines gentle stretches, acupressure, and aromatherapy. It's known for promoting circulation, easing muscle tension, and providing an overall sense of well-being. If you're looking for a rejuvenating experience, the Balinese massage is a wonderful choice.
Body Scrubs: Revitalizing the Skin
Indulge in the ultimate pampering experience with Villa Carissa's body scrub treatments. These sessions involve the application of natural exfoliating agents, such as sea salt or coffee grounds, combined with nourishing oils. The therapist's gentle massage of the scrub onto the skin sloughs away dead cells, leaving it refreshed, smooth, and glowing. The treatment not only rejuvenates the skin's appearance but also promotes improved circulation and detoxification.
The Holistic Experience: Spa Packages
For those seeking a comprehensive spa experience, Villa Carissa offers curated spa packages that combine various treatments for a truly indulgent session. These packages are meticulously designed to complement each other, providing a harmonious blend of relaxation, revitalization, and rejuvenation. You can choose from an array of options, ensuring a customized experience tailored to your specific needs and preferences.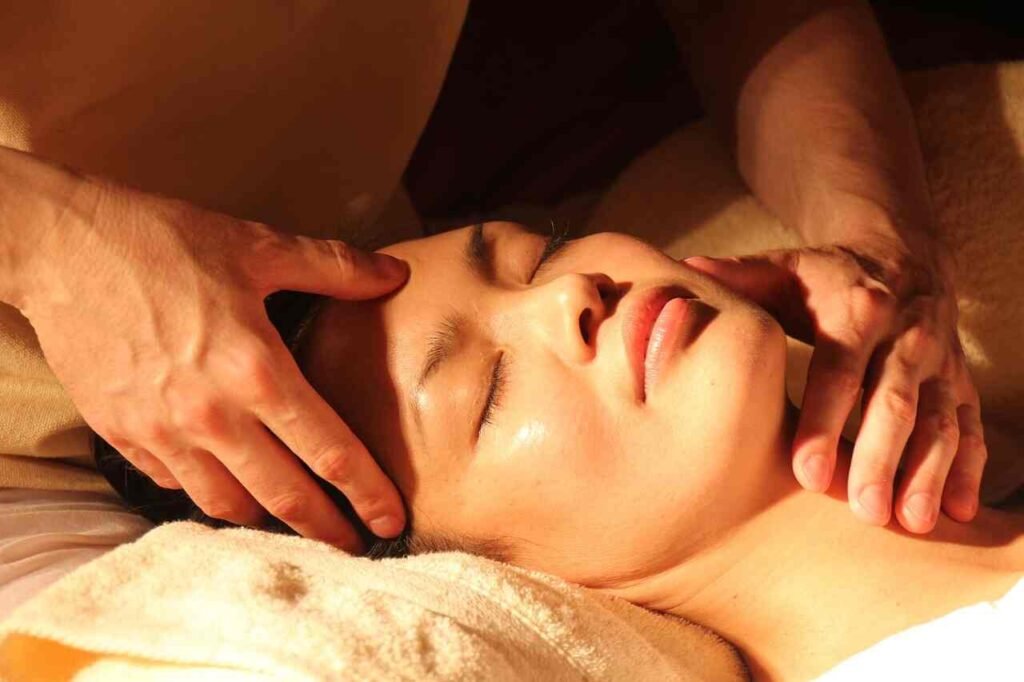 Professional Therapists and Tranquil Setting
The spa and massage experiences at Villa Carissa are provided by skilled therapists dedicated to your comfort and relaxation. The serene setting of the villa and surrounded by lush greenery, provides the perfect backdrop for a tranquil and rejuvenating spa session.
With an array of spa and massage treatments in Bali, Villa Carissa invites guests to embark on a journey of relaxation and rejuvenation.
Each treatment, from foot reflexology to invigorating body scrubs, enhances physical and mental well-being. Professional therapists' expertise and the tranquil villa setting assure you of an unforgettable spa experience, leaving you refreshed, revitalized, and ready to embrace the beauty of Bali.
Immerse yourself in a world of ultimate relaxation and rejuvenation with our exceptional spa and massage treatments in collaboration with RadiantBali, now with exclusive discounts.
Discover the ultimate spa and massage experience mentioned above.
For personalized special offers, contact RadiantBali directly at +6281547143050. Your payment will be seamlessly handled directly with our skilled therapists. Book now to embark on a journey of rejuvenation and well-being!
Address of Villa Carissa
Complex Villa Sekar Taman 1
Jl. Mertasari No. 3, Seminyak Center, Badung Regency, Bali 80361, Indonesia
Mobile: +62 811 3526000 (Villa Carissa's Manager for personalized services)
Sustainable Bliss: In-Villa Spa and Massage with Local Products at Villa Carissa
Experience a sustainable and rejuvenating spa session with locally sourced products at Villa Carissa.
We proudly use Sensatia Botanicals, a brand born from the pristine landscapes of Bali. Established in 2000 in the quaint fishing village of Jasri, Karangasem, this brand emerged with a vision for pure, natural skincare. Starting with handmade coconut oil soaps, their offerings soon expanded in response to popular demand, leading them to become the globally acclaimed brand they are today.
Sensatia Botanicals is deeply committed to both the local community and the environment. They engage in various initiatives, from beach and temple clean-ups to employing biodegradable cassava starch shopping bags. Furthermore, they actively recycle empty bottles collected from customers. The brand also extends direct support to the Jasri community through donations and special outings for employees and their families.
In partnership with RadiantBali, we've carefully curated a selection of products from Sensatia Botanicals to elevate your experience. You can choose between the Relaxation Massage Oil and the Tropical Wildflower Massage Oil, tailoring the session to your preference. Plus, our spa sessions feature Sensatia Botanicals' invigorating Relaxation Sea Salt Scrub for a truly revitalizing experience.
Photo credit (main picture): Mariolh via Pixabay
---
Have you secured your private pool villa in the heart of Seminyak yet? Don't miss out on this exceptional opportunity
Villa Carissa located conveniently in Seminyak, it provides easy access to both adventure and relaxation. Whether with family, friends, or on a romantic retreat, our villa surpasses expectations. Explore Bali's attractions and enjoy the tranquility of your private pool villa – a true sanctuary in Seminyak. Book now for an unforgettable experience with Villa Carissa Bali.